JAI Featured Member/October 2023
Anita Getzler
………………….
JAI Featured Member
Anita Getzler
October 2023
JAI Featured Member
Anita Getzler
October 2023
I live and work in Santa Monica, California. My journey in the arts has been an enriching tapestry woven through varied roles, experiences, and geographical landscapes. In my professional life as a Director of Museum Education and as a high school art instructor, I also created and exhibited as a fine art photographer and visual artist. I participated in numerous art exhibitions, including several solo photography shows. Rooted in abstraction and metaphor, my art practice continues to evolve through new approaches in photography, mixed media, painting and installations.
Through my camera lens, I photograph the natural world — honoring smaller parts of the grand whole and removing notions of time and materiality. Observing the unobserved, I search for moments where the photographic image transforms nature into a two-dimensional visual and sensuous experience.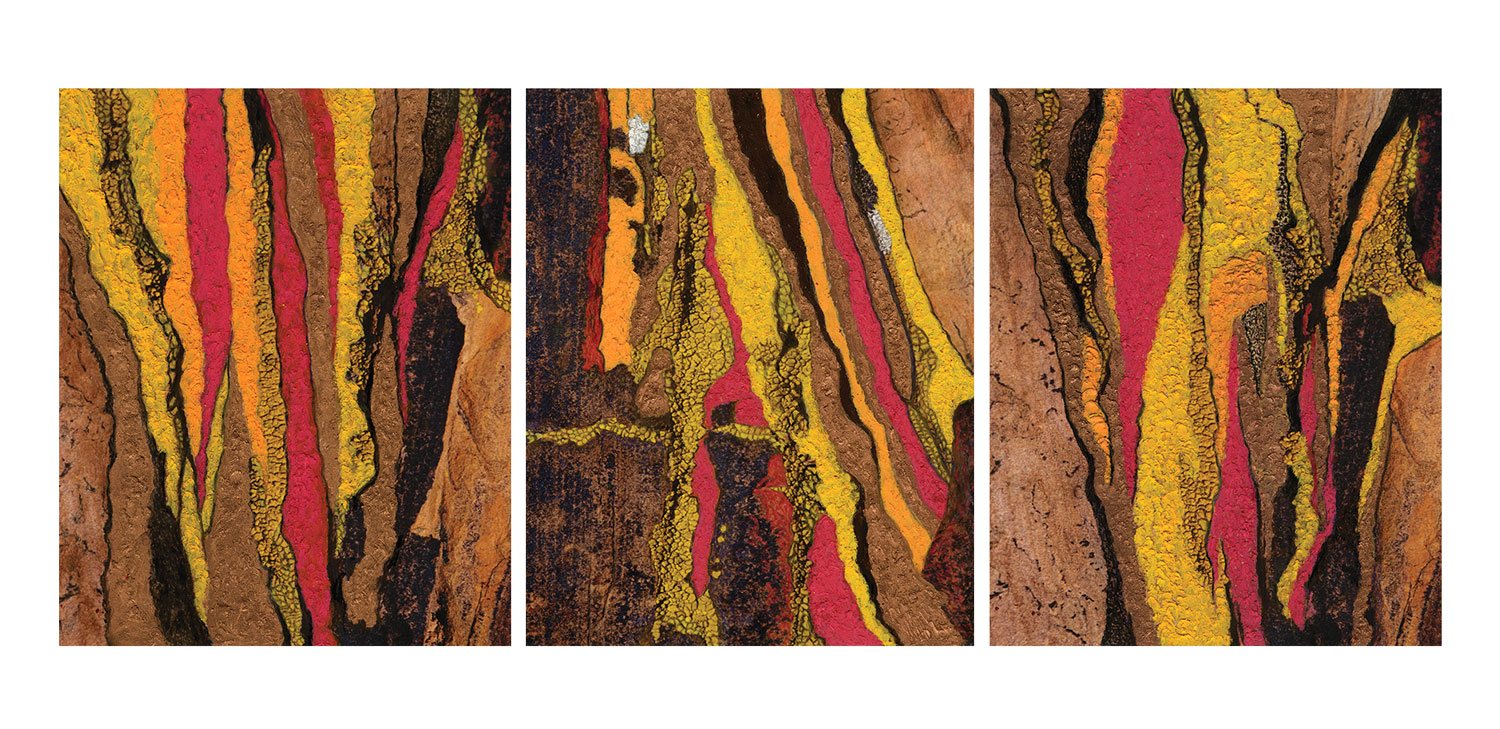 My mixed media works expand these inquiries with the application of oil pastel, pastel pencil, and charcoal to my original photographs. As I approach each archival pigment print with an open mind, the marks occur spontaneously in an exploration of shape, color, texture and emotion.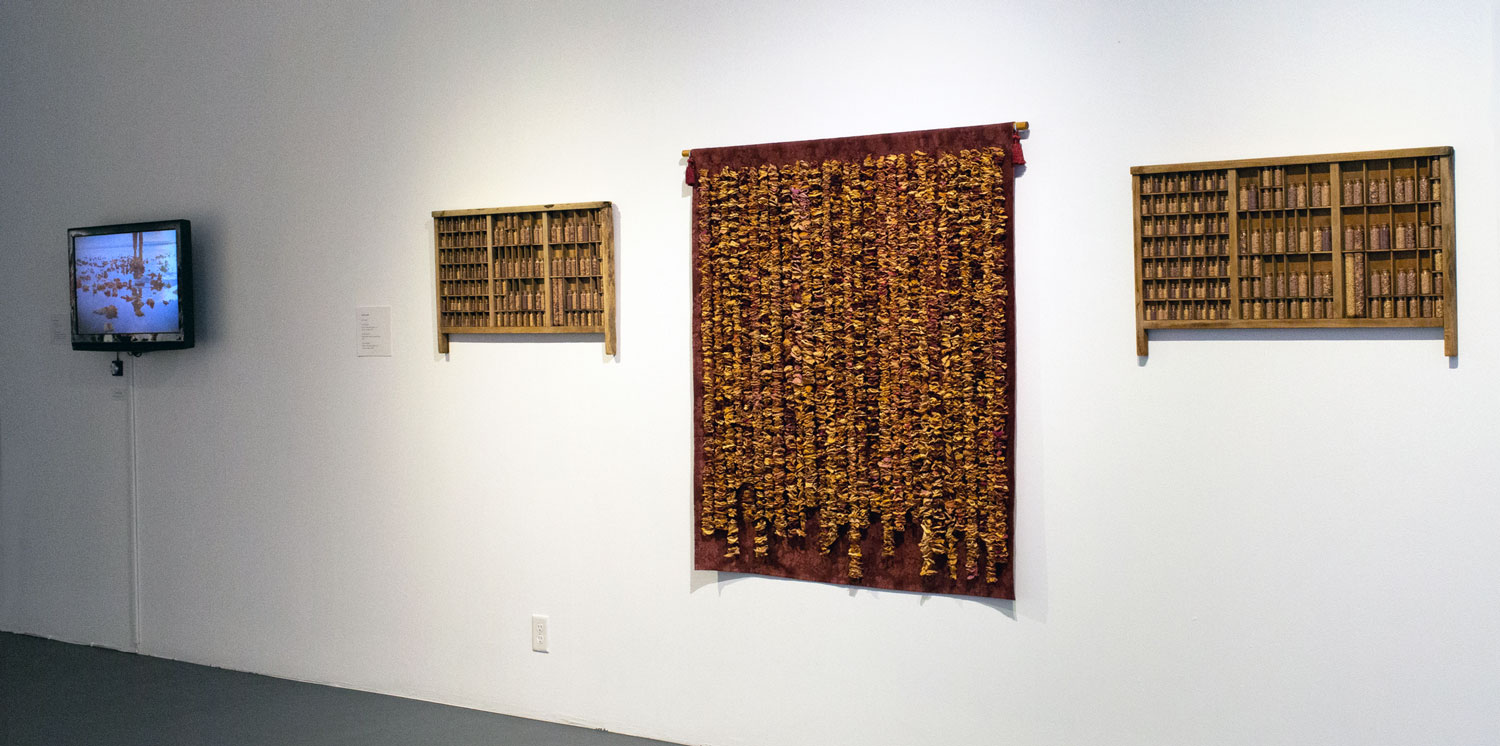 The pandemic and its isolation propelled me into very different emotional territory than all my previous artwork. I ventured into an intense period of over several years, creating two installations and a performance video memorializing those souls who perished in the Holocaust and the Covid 19 pandemic. I continue to explore this avenue of expression, employing man-made and organic materials as metaphors for the human experience.
About JAI
Jewish Artists Initiative (JAI) is a Southern California organization committed to supporting Jewish artists and arts professionals. JAI aspires to be an agent of transformative change by organizing provocative exhibitions and thoughtful programs promoting diverse dialogue about Jewish identity and experiences. Founded in 2004, JAI remains committed to fostering Jewish culture in our community and beyond.
MISSION AND HISTORY
JAI was conceived by the Jewish Community Foundation of Los Angeles in 2004. It was originally in partnership with the University of Southern California Casden Institute and the USC Roski School of Art and Design. For many years we have been under the fiscal sponsorship of the Center for Jewish Culture and Creativity. Members include primarily artists, as well as curators and art historians based in Southern California. The artists go through a jurying process to be admitted as members.
We have collaborated with a great range of Southern California institutions including American Jewish University, Hebrew Union College, UCLA Hillel and USC Hillel as well as a variety of art galleries and public spaces. We have also worked and exhibited in institutions in other parts of the United States and Israel such as the Jewish Art Salon, Hebrew Union College, New York, the New York UJA and the Jerusalem Biennale.
JAI BOARD MEMBERS
Bill Aron, Isaac Brynjegard-Bialik, Anne Hromadka Greenwald, Gilah Yelin Hirsch, Sagi Refael, Doni Silver Simons, Hillel Smith, Debra Sokolow, Ruth Weisberg, Cathy Weiss
How to Become a JAI Member: JAI welcomes applications for membership from artists and arts professionals. For how to apply and to view the selection criteria click on Join JAI in the navigation links at the top or bottom of any page. Questions: contact JAI at admin@jaisocal.org