Donate now to JAI – we appreciate your support!
Click the button to make an online payment
JAI's First Virtual Exhibition
From a Narrow Place: Images of Resilience
Online: November 30, 2020 – January 29, 2021
PARTICIPATING ARTISTS
Yossi Apodaca • Renée Amitai • Shula Singer Arbel • Bill Aron • Jodi Bonassi • Isaac Brynjegard-Bialik • Lorraine Bubar • Ellen Cantor • Rhea Carmi • Raphaele Cohen-Bacry • Judy Dekel • L. Aviva Diamond • Simone Gad • Susan Gesundheit • Gilah Yelin Hirsch • Nancy Goodman Lawrence • Edna Miron-Wapner • Marleene Rubenstein • Debra Sokolow • Erella Teitler • Nancy Kay Turner • Ruth Weisberg • Harriet Zeitlin • Jana Zimmer
Although the "narrow place" was first focused on the exodus from Egypt (mitzrayim), each of us lives in his or her own external, physical or psychological narrow straits. In 2020 as we have faced the unprecedented outbreak of the COVID-19 virus, and the members of JAI responded with their first virtual exhibition. Jewish history has taught us to be resilient, as we have navigated thousands of years of troubles. Today we find ourselves in similar straits, as a modern plague circles the globe.
The artwork explores through drawing, painting, print and photography what it means to identify within ourselves, how to travel this unchartered road. The artwork identifies themes of coping, coming together, resilience, struggle and uncertainty, and ultimately finding liberation.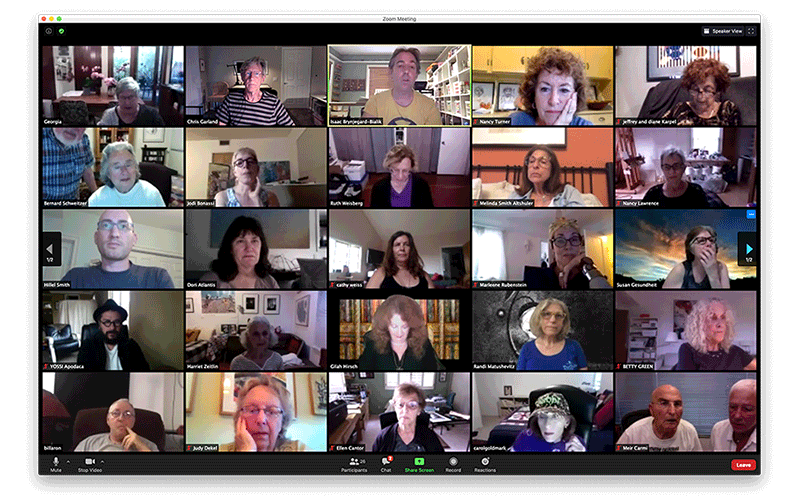 From a Narrow Place: Images of Resilience
Monday, December 14, 2020  |  7:00 p.m.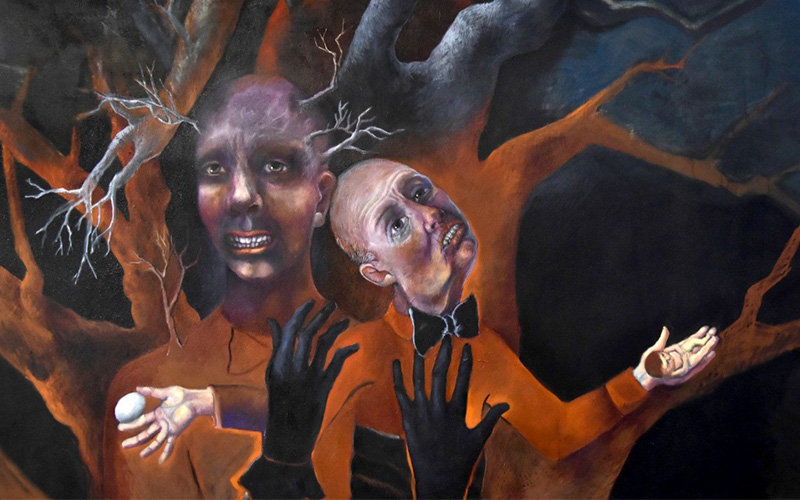 JAI Featured Artist: Kathryn Jacobi
December 2020
The Jewish Artists Initiative (JAI) is a Southern California arts organization committed to fostering visual art by Jewish artists and promoting dialogue about Jewish identity and related issues among members of the arts community. We very actively organize exhibitions, programs, as well as study sessions for our members. We currently have a membership of over 130 Artists and Arts Professionals.
MISSION AND HISTORY
JAI was conceived by the Jewish Community Foundation of Los Angeles in 2004. It was originally in partnership with the University of Southern California Casden Institute and the USC Roski School of Art and Design. For many years we have been under the fiscal sponsorship of the Center for Jewish Culture and Creativity. Members include primarily artists, as well as curators and art historians based in Southern California. The artists go through a jurying process to be admitted as members.
We have collaborated with a great range of Southern California institutions including American Jewish University, Hebrew Union College, UCLA Hillel and USC Hillel as well as a variety of art galleries and public spaces. We have also worked and exhibited in institutions in other parts of the United States and Israel such as the Jewish Art Salon, Hebrew Union College, New York, the New York UJA and the Jerusalem Biennale.
Governance of the organization consists of the JAI Executive Committee: Melinda Smith Altshuler, Bill Aron, Isaac Brynjegard-Bialik, President Georgia Freedman-Harvey, Anne Hromadka Greenwald, Gilah Yelin Hirsch, Randi Matushevitz, Hillel Smith, Debra Sokolow and Ruth Weisberg.
Artists – you are welcome to apply for JAI membership. Please follow the instructions in our Selection Criteria for New Artist Members, thank you.