Donate now to JAI – we appreciate your support!
Click the button to make an online payment
Exploring the Artistic Practice of L. Aviva Diamond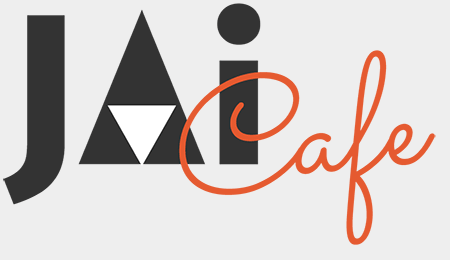 SAVE the DATE for THIS MONTH'S JAI CAFE:
Monday, March 22, 2021 | 7:00 p.m.
LINK to RSVP coming soon
My work encompasses both the outer world of street and nature photography and inner perceptions of a cosmos consisting of energy, light and movement. Much of my most recent work is a distillation of meditations exploring cosmic connections – delving into the nature of water and light, finding wonder and mystery in reflections and ripples – seeing the universe in a wave or the interconnectedness of a wet leaf and the night sky. I use digital techniques to blur photography and painting, matter and spirit.
JAI Featured Artists | March 2021
Image no. 1: Union Station, Los Angeles, 2017  |  Image no. 2: Bird Market, Hong Kong, 2017
CLICK IMAGES ABOVE TO ENLARGE
Artist Statement:
In the often chaotic and overwhelming pace of life, I use my camera to create a visual diary of the places and experiences that have been imprinted on my psyche. In Extended Frame™, I look for singular moments that can be combined to convey the complexity of everyday life. These individual photographs – and the subjects within them – are placed in conversation with each other to explore dichotomies of public vs. private, unity vs. isolation, the collective vs. the individual. The resulting scenes transport the viewer to new, imagined environments even as visual inconsistencies disrupt the illusion where two frames meet. Simultaneously both distinct and interlinked, these images reveal unexpected connections, challenging our idea of what is real.
Website: EllenFriedlanderPhotography.com
Instagram: @emfphoto59
Where Have We Been – Where Are We Going, 2014, monoprint w/chine colle, 22″ x 30″
CLICK IMAGE ABOVE TO ENLARGE
Artist Statement:
I primarily produce my prints with various Monotype and Monoprint techniques. This enables me to combine my Printmaking and Photography experiences into a new and expressive art form. I am influenced by the forms, shapes and colors in nature, and bring these elements into my work. Judaic images, and in particular the older and more ancient formations almost always find their way into my art. Sometimes one has to look hard to find them, but their influence is surely there. I am forever challenging myself with new ideas and images which I find all around me.
Website: JudyDekel.com
How to Become a JAI Member: JAI welcomes applications for membership from artists and arts professionals. For how to apply and to view the selection criteria click on Apply for Membership in the navigation links at the top of any page. Questions: contact JAI at admin@jaisocal.org
About JAI
The Jewish Artists Initiative (JAI) is a Southern California arts organization committed to fostering visual art by Jewish artists and promoting dialogue about Jewish identity and related issues among members of the arts community. We very actively organize exhibitions, programs, as well as study sessions for our members. We currently have a membership of over 130 Artists and Arts Professionals.
MISSION AND HISTORY
JAI was conceived by the Jewish Community Foundation of Los Angeles in 2004. It was originally in partnership with the University of Southern California Casden Institute and the USC Roski School of Art and Design. For many years we have been under the fiscal sponsorship of the Center for Jewish Culture and Creativity. Members include primarily artists, as well as curators and art historians based in Southern California. The artists go through a jurying process to be admitted as members.
We have collaborated with a great range of Southern California institutions including American Jewish University, Hebrew Union College, UCLA Hillel and USC Hillel as well as a variety of art galleries and public spaces. We have also worked and exhibited in institutions in other parts of the United States and Israel such as the Jewish Art Salon, Hebrew Union College, New York, the New York UJA and the Jerusalem Biennale.
JAI Executive Committee: Melinda Smith Altshuler, Bill Aron, Isaac Brynjegard-Bialik, President Georgia Freedman-Harvey, Anne Hromadka Greenwald, Gilah Yelin Hirsch, Randi Matushevitz, Hillel Smith, Debra Sokolow and Ruth Weisberg